Product Details
Overview:
Walsn's Mill & Silo Monitoring system (MSM-100) is specifically designed to continuously detect carbon monoxide (CO) in pulverizing mills. This system is specifically designed to detect high levels of CO, produced by any incomplete combustion, effectively giving advance warning of a mill fire.
This system is intended for operation in the electricity, metals, cement, steel, and processing industries, while also suitable for any coal system where advance warning of spontaneous combustion is required.
A probe, blowback unit, and control unit act as the three principal parts of the MSM-100 system.
MSM - 100 Series, including: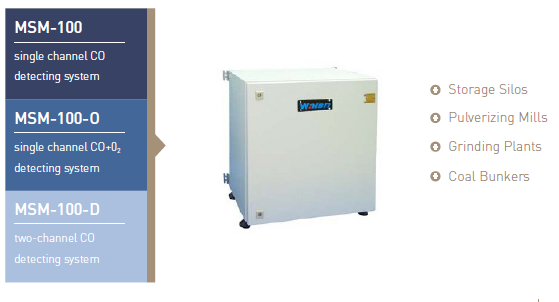 Operating Principle: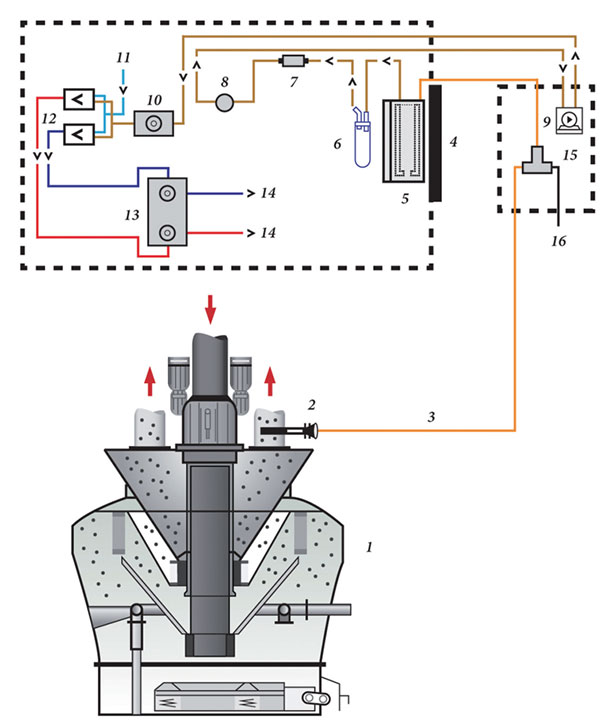 Information
1.coal mill
2.probe
3.sample gas
4.radiator
5.gas cooler
6. condensate water collector
7.secondary particle filter
8.sample gas flow sensor
9. sampling pump
10.O₂ sensor (single channel optional
11. compressed air
12. sensor conversion electromagnetic valve
13.CO dual sensors
14. exhaust gas outlet
15. compressed air electromagnetic valve
16. compressed air inlet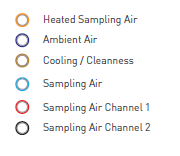 Sample gas (pulverized coal and air mixture) enters the gas cooler through a sampling tube, to be cooled and dry cleaned. A secondary filter is then utilized to remove small particles. The measurement system which consists of dual CO sensors, produces an electrical signal output which is proportional to the concentration of CO. The signal will be transformed to ppm concentration after being calculated by the system, and is then transformed into an analog signal output (4-20mA).
MSM-100 detecting system consists of controlling system and sampling system.
Each sampling channel is equipped with a sampling pump, which collects the sample air through a probe sampling tube. At this point, the sample air will be refrigerated to get cooled and dehumidified. Condensation will be drained regularly through a peristaltic pump, while the heat produced by the sample air will be released through the radiator located at the external wall of the chassis.
Gas is analyzed by the MSM-100 sensor, resulting in all waste gas being exhausted through the bottom area of the chassis, leaving only the clean and dry gas. Control orders are achieved through the microprocessor, which is installed on the circuit board. The MSM-100 boasts a user-friendly menu system which not only promotes ease of use for all operational functionality, but also capable of providing a user with the relevant diagnostic messages in the event of a fault.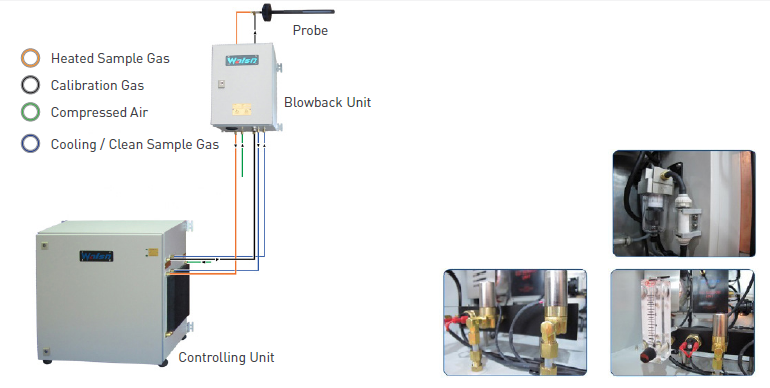 Specifications:
Display type
LCD+LED backlight
Display size
60mmx16mm(2.4inx1.6in)
Display parameter
4x20 character dot matrix
Indicating light
2 LED indicating light
Indicating light usage
system ok,power usage
Current loop outputs
0.2 or 4mA to 10 or 20mA isolated output
1000Ω maximum loop impedance
Relay outputs
CO high & low alarm;system ok;maintenance
Auto Cal relay contacts
CO null point; calibration range
Case
spraying metal classis RAL7035,sealing level IP65/NEMA4
Operation temperature
0℃

—

50℃
EMC
EN-61326
Power supply standard
EN-61010-2
Power supply
220V±10% 50Hz-60Hz(can be adjusted depending on practical need
Power
300W
Zero calibration
2 bar, clean &dry ,flow volume
Cooling air
2bar~10bar clean and dry,90l/min
Calibration gas
2bar/30psi
Standard gas categories
working components CO/background components N₂
Dimension
600mmx630mmx390mm
Weight
53kg
Sampling tube perimeters
Categories
reinforce nylon tube
Length
25m
Blowback parameters
Dimension
400mmx300mmx210mm
Weight
14.2kg
Case
spraying metal classis RAL7035,sealing level IP65/NEMA4
Probe parameters
Materials
stainless steel,replaceable
Filter
stainless steel
Sampling probe temperature
below 600℃
Pressure
±10inch of water
Length
475mm
Installation
3/4" / 150lb ANSI specification
Flange weight
4.2kg
Calibration and analysis system technical parameters
Categories
MSM-100
Calibration
Automatic
Zero and range calibration
Keyboard programming
Measuring range
1ppm

—

4000ppm
Resolution ratio
1ppm or 1mg
Repeatability
0.5% FS
Linear
±1% FS
Zero drift
±2 % FS
Span drift
±2 % FS
Response time
T90<30s
Installation / MSM-100-D:

Monitoring Unit Installation
Each monitoring unit should be installed vertically with all cable entries at the bottom. Four brackets are fixed to the sides of the enclosure as convenient fixing points. The unit will not operate correctly if it is not vertically mounted with the cable entries at the bottom.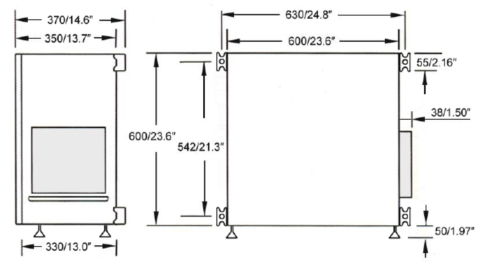 Probe Installation
Each probe should be mounted at the outlet of the mill. Areas that have moving parts should be avoided, and it is recommended that the adaptor flange should be welded to a stand pipe that is less than 75mm in length.