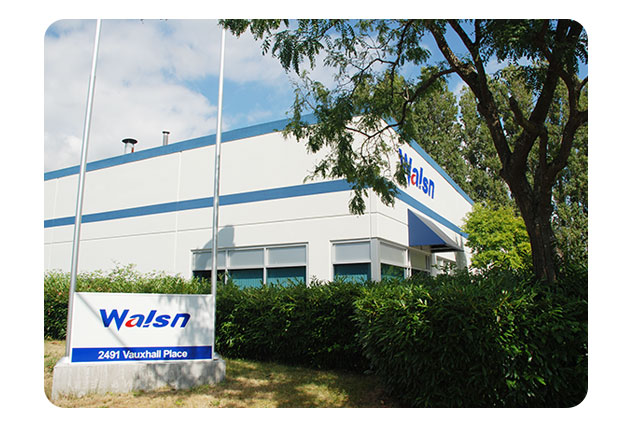 Overview
Founded in British Columbia, Canada, Walsn has become an international manufacturer and solution provider of instrumentation and measurement for the process industry.
We manufacture three lines of products, Flowmeters, Energy Optimization Systems and Analyzers.
Constantly seeking higher levels of perfection, precision and performance, at WALSN we are committed to our role as technology leaders in our field for years to come.
We are making measurement more accurate for better control.
Our Goal, Strategy and Policy
Having achieved great success in the field of industrial automation, our goal is to grow sustainably by expanding into more emerging and stable markets. Our strategy is to attract the most talented individuals. Our policy is to provide industry leading compensation, career training, and a workplace welcoming to people of all backgrounds.
Benefits for Customers
We work for our customers in a highly demanding global market where everything has to be controlled efficiently and measured precisely.
In the realm of industrial automation technology, our passion and our purpose are to ensure our customers save time and money by using our market-leading flow and analytical instruments.
We help companies grow with their process. We help our customers improve their industrial automation by reducing emissions, controlling operational and maintenance costs, and maximizing value at every stage of the operation.
We share our successes with the customers through our 3S model:
- Spreading expertise
- Strengthening relationships
- Surpassing expectations
Our Partners
Walsn is committed to constant improvement and innovation in process instrumentation and measurement technologies.
Through our research and development alliances with SFU in Canada, University of Kent in the UK and Huazhong University of Science and Technology in China, and other leading research institutes around the world, we make sure our new technology can meet and exceed industry standards. Investing in advanced research and development methodologies has strengthened Walsn's products, and helped us push the boundaries of product design while enduring the highest product quality and performance.
Our Team
Walsn's most valuable asset is its people. We invest considerably in this asset, and it pays dividends in the form of efficiency, engagement, and innovation.
Our Mission and Vision
The fundamental role of Walsn is to create value for its customers. As the global wave of investment takes place in Industry 4.0, Walsn is finding new ways to cooperate with our customers and partners by offering tailored and industry-leading products and solutions and creating added value.
Walsn: where every customer's success is made to measure.