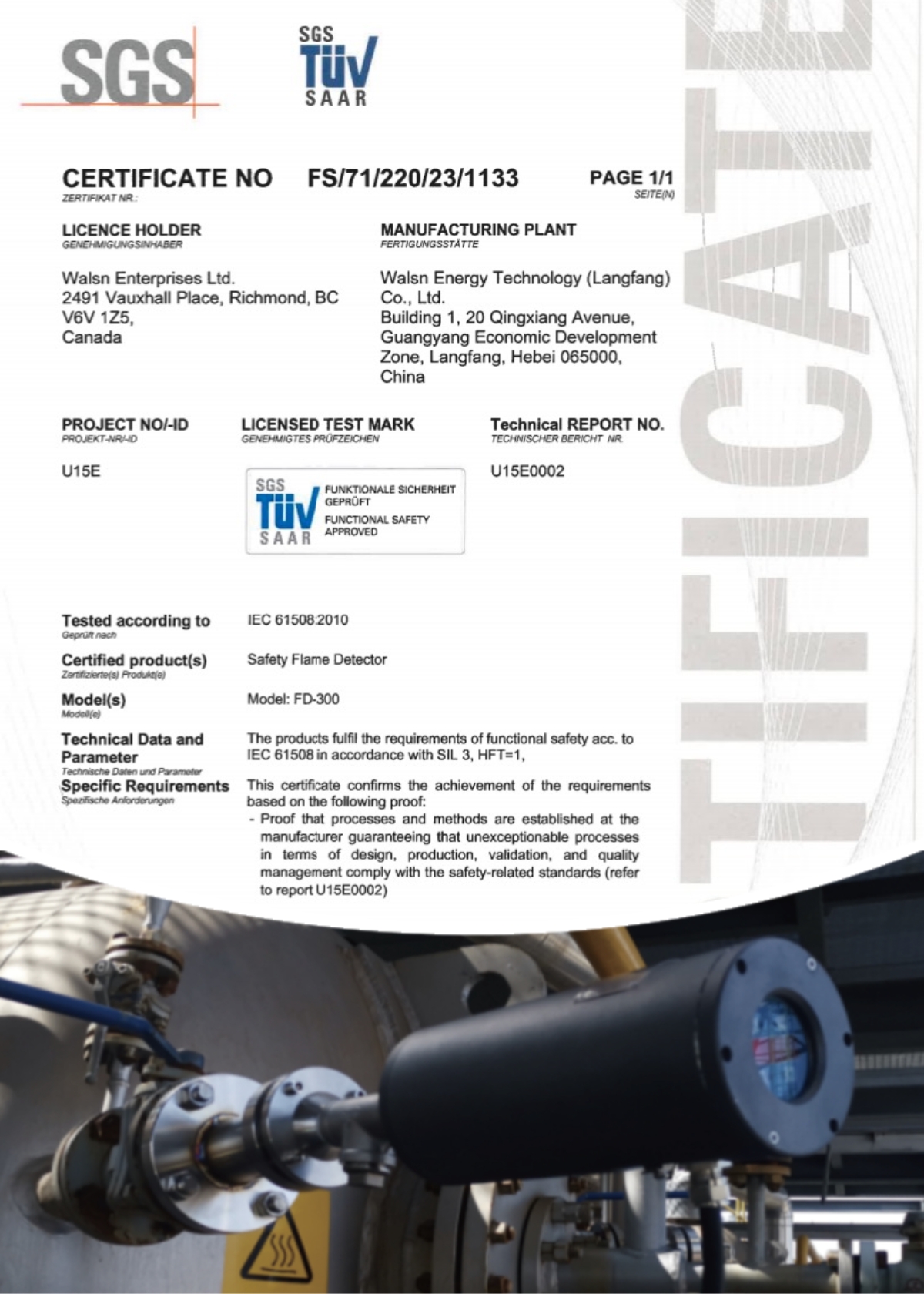 Walsn's new flame detector series, the FD-300, has successfully been awarded SIL3 certification by SGS TÜV-Saar. The SGS group is the world's leading testing, inspection and certification company, and the SGS-TÜV Saar as a joint venture of SGS and TÜV Saarland e.V. ensures reliability and quality of processes, products and technical services.
The FD-300 is a process safety control for Furnace Safeguard Supervisory Systems (FSSS). It uses high-frequency microprocessor to detect the spectrum of the combustion flame with a photosensitive cell, and helps users judge the flame on/off condition through monitoring the flame flicker frequency and processing related data.
Compared to conventional flame detectors, the FD-300 adopts 1oo2 (1-out-of-2) redundant safety design. The 1oo2 module utilizes two independent processors with their own independent input and output circuits. This allows it to perform double-channel alternate monitoring of input and output, and prevents both software and hardware failures with its alternate measurement and self-diagnosis function.
Inquire today for the high-reliability products and services that Walsn can bring to your company at info@walsn.com.