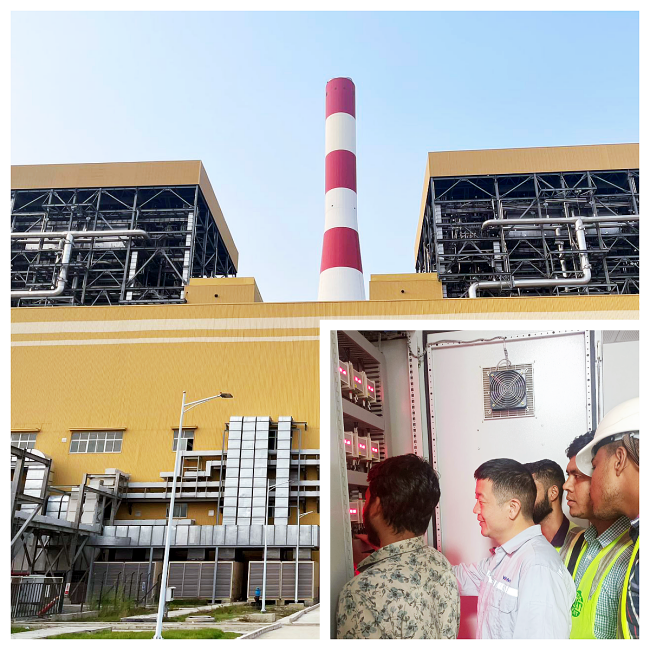 The first Unit of the S Alam Supercritical Coal Power Plant has been successfully connected to the national power grid.
S Alam serves the division connection in Chittagong, Bangladesh. Once both units of this plant are put into operation, its annual electricity generation capacity will reach 10 billion kWh, satisfying the local demand for power and easing energy demand in the local community. It is the largest power station in Bangladesh, and employs seawater desulfurization technology to scrub SO2 pollutants from its flue gas to reduce emissions.
Walsn is pleased to supply the flame detection system for this plant. The Walsn Flame Detection System carries out real-time detection based on the physical properties of the combustion process. If the combustion status is abnormal or the flame is off, the signal will be given as a fault alarm of the Furnace Safeguard Supervisory System (FSSS) to suspend the fuel supply and avoid accumulating combustible materials in the burner and prevent the burner from exploding.
Walsn staff were sent to provide on-site training for installation, maintenance and teaching the details of efficient operation of the Flame Detection System.
For further details and information on how Walsn can serve you, please contact us at info@walsn.com.