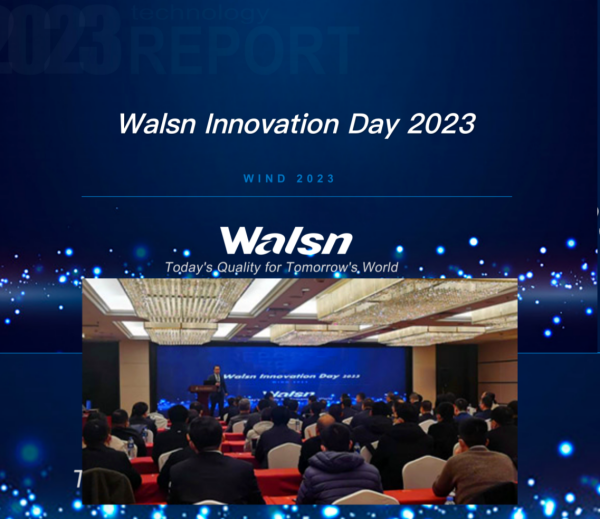 The 2023 Walsn Innovation Day (WIND 2023) was held by the Walsn Group recently, which awarded its international technical team for their continual efforts in innovation and sustainable development. Expert guests were invited and they witnessed the achievements of the dedicated work in the areas of patent application, software development, product design, and certification. These were reported by Walsn engineers led by its Chief Technical Officer.
Over the past 15 years, Walsn has grown into a widely recognized leader in the supply of process flow instruments, combustion analysis systems and other products thanks to its investment and efforts that combine research & development, manufacturing and marketing.
Walsn continues to strive for continuous improvement of its world-class products and technical services, which are at the core of its mission. With the success of this Innovation Conference, we look forward to the future and successive events.
For further details and information on how Walsn can bring its innovations in process and combustion control to you, please contact us at info@walsn.com.