Autumn has arrived, and with it brings a plentiful harvest this year for Walsn! The China team went on a getaway to experience the great outdoors and participate in training activities. This offsite event was located in the suburbs of Beijing where a number of heart-pumping team building tasks were carried out, including a ten-person 'wooden shoe' obstacle, an eight-person skipping rope competition, 'Escaping Wall' obstacle, and of course an evening campfire party to top it all off.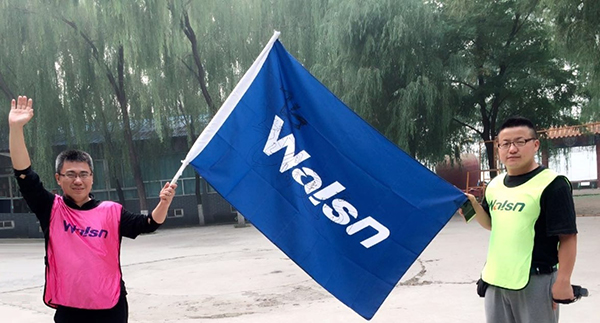 Team Leaders for the Pink and Green Team get ready to face off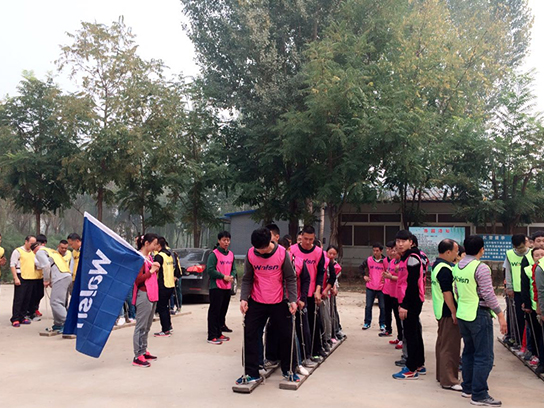 Warming up for the 10-person Wooden Shoe team building obstacle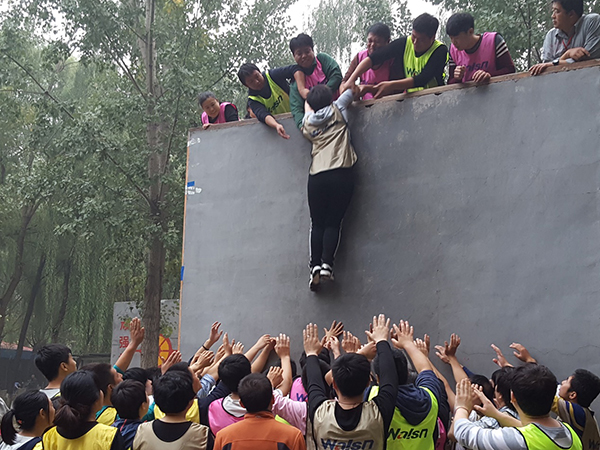 Scaling the great wall of teamwork: 3.8 meters high!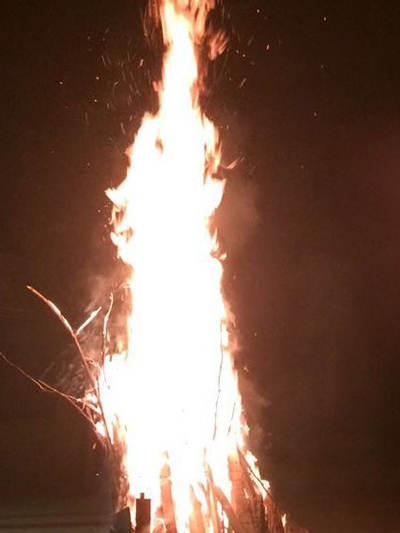 Enjoying the Campfire with a bright moon shining in the background
The team benefited from an intense but rewarding journey as everyone put their cooperation and analytical skills to the test!