Mr. Ahmed Fraz Bajwa, the Technical Director of Irtza Trading Company, has recently completed a 2-week product training program provided by Walsn.
The training was provided by Walsn's knowledgeable product managers; Mr. Bajwa received theoretical and technical explorations of the technologies at the heart of Walsn flowmeters and analytical products. He was also given a first-hand view of Walsn's commitment to quality manufacturing processes when he was invited to tour Walsn's manufacturing facilities, where he witnessed Walsn's instruments in various stages of assembly. This experience allows him to provide excellent service to his clients and speak with confidence about Walsn's capabilities.
Subsequent to the theoretical and technical training, Mr Bajwa visited two impressive Walsn installation site: the No.1 Jilin Longhua Chuangchun Thermal Power Plant, and the Panjin Northern Asphalt Fuel Company (PNAFC). The PNAFC specializes in producing a series of petroleum asphalt and oils for all types of road pavement, including heavy duty road construction. Production at the PNAFC can reach up to 30,000 tons per day. As well as the benefit of getting to see applications first hand, Mr. Bajwa got the chance to talk to Walsn's end users directly. Limin Liu (Chuangchun) and Zhenjun Chen (PNAFC) both reported that they were quite pleased with Walsn's quality and that the products helped enhance the safety and efficiency of their facilities.
(Left to right) Lihe Xu, Zhenjun Chen, and Ahmed Fraz Bajwa at the installation site of the Panjin Northern Asphalt Fuel Co., Ltd. (PNAFC).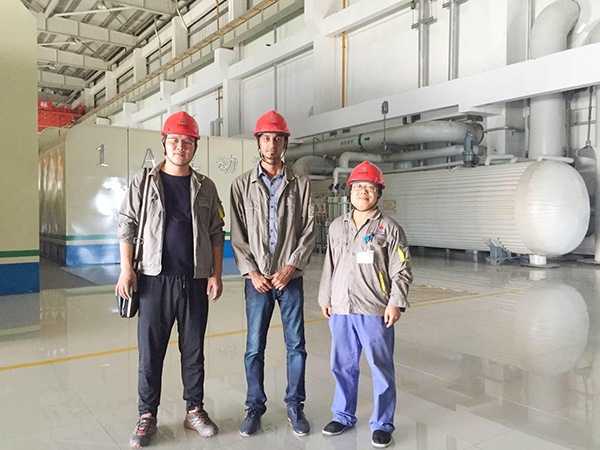 (Left to right) Yuqian Liu, Ahmed Fraz Bajwa, and Limin Liu in the operation site of the Jilin Longhua Chuangchun Thermal Power Plant.
Mr. Bajwa said he benefited a lot from the Walsn training and that the training not only enhances his ability to promote Walsn's products but also confirms that Irtza made the right choice when deciding to work with Walsn.
About Irtza Trading Company
Irtza Trading Company, Walsn's representative in Pakistan, is dedicated to the science and measurement of Heat and Flow. Their core expertise is in Thermocouples, RTDs, and Burners.